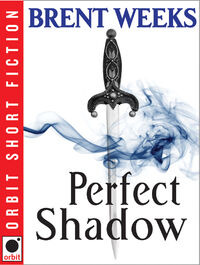 Perfect Shadow[1] is a novella by Brent Weeks released on June 1, 2011.[2] It is a prequel to The Night Angel Trilogy. The story is be centered around Durzo Blint. It is unknown when it will take place considering Blint is over seven hundred years old. This prequel may introduce Jorsin Alkestes. If it is set around that time, Durzo Blint wont be known as Durzo Blint but instead, Acaelus Thorne. The book is around 17,000 words according to Brent Weeks' twitter.[3]
Notes and references
Edit
External links
Edit
Ad blocker interference detected!
Wikia is a free-to-use site that makes money from advertising. We have a modified experience for viewers using ad blockers

Wikia is not accessible if you've made further modifications. Remove the custom ad blocker rule(s) and the page will load as expected.